Toni de la Mata: the artist who captivates with his metal sculptures
Culture
27/07/2023
TONI DE LA MATA
The multidisciplinary artist who captivates with his metallic sculptures.
Born in Barcelona in 1957 and resident in Mallorca since 1986, Toni de la Mata has left an indelible mark on the world of art. With a wide range of artistic disciplines under his belt, this talented creator has explored various forms of expression throughout his career. He took courses in sculpture, painting and photography both in Barcelona and Palma de Mallorca. However, it was in metal sculpture where he found his true calling. Being such a versatile and durable material, it allows the artist to create detailed, bold and long-lasting works of art.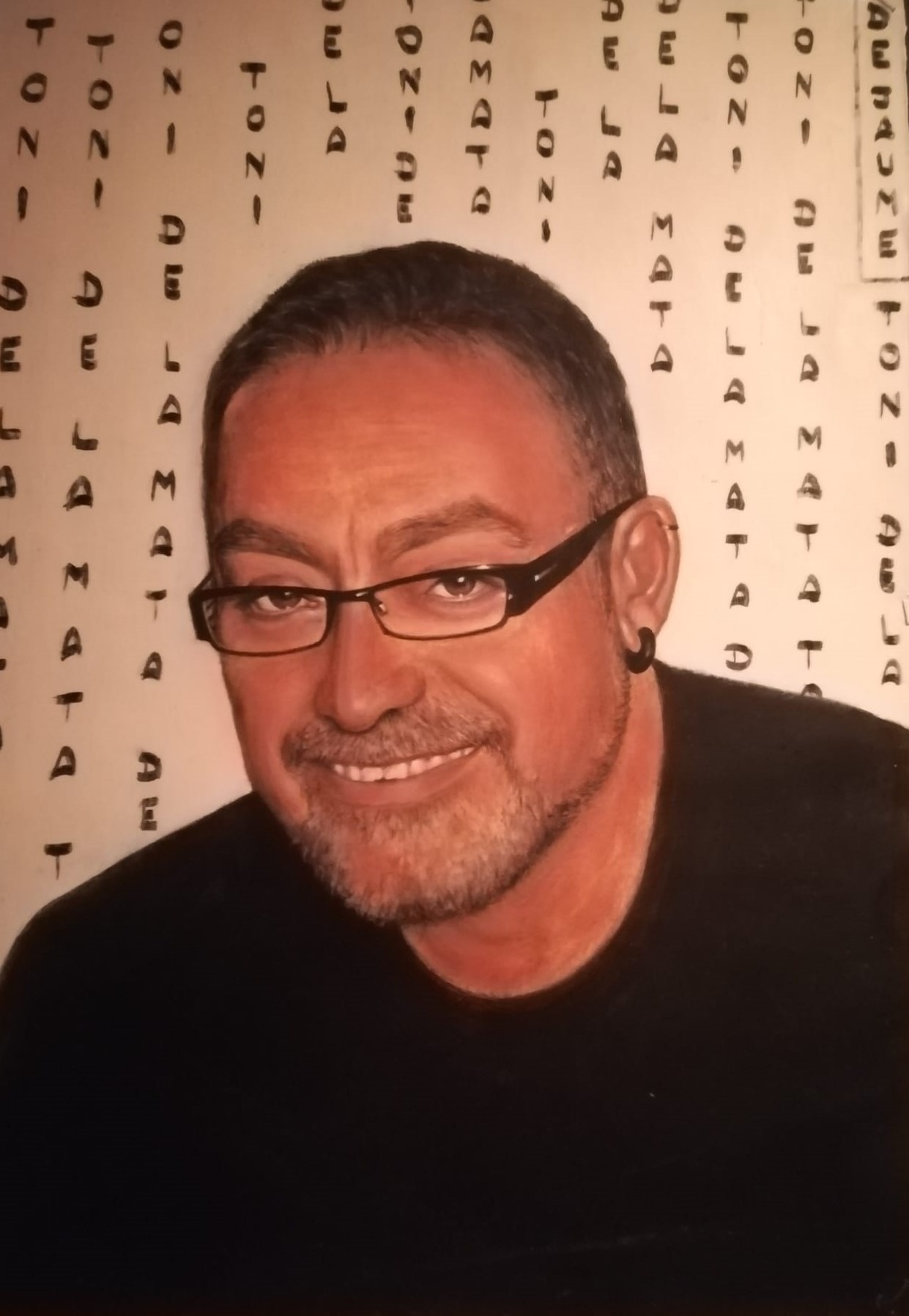 HISTORY
Starting in 1991, he won his first outstanding awards for his mastery of the technique and his creativity in bringing unique and captivating sculptures to life. Each of his pieces is the result of a meticulous design and manufacturing process, where he combines the beauty of metal with his artistic vision.
In 2006, the Govern De Les Illes Balears awarded him the "CRAFTSMEN LETTER", a recognition of his skill and mastery in his trade. In 2012, De la Mata joined the board of the Círculo de Bellas Artes in Palma de Mallorca and a year later, he was elected president of Art Viu, a position that allowed him to promote and support other artists in the cultural field of Mallorca.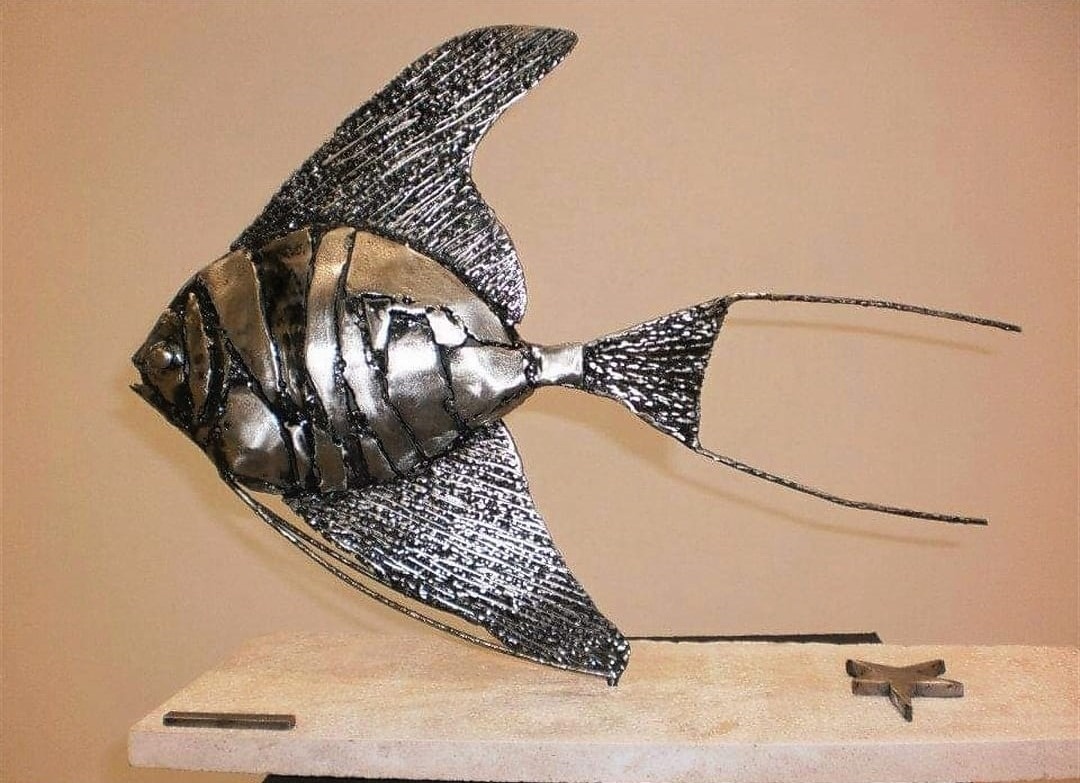 Since 1997, Toni de la Mata's work has been exhibited in renowned galleries, such as the 1st Art Fair in Almería, Arte Faim in Madrid, ArtMar in Malaga, MarBart in Marbella, the Modernism Fair in Barcelona, the Muro D'Alcoy Fair in Alicante, Arte Nómada in Morocco, Folkest Hus Hallunda in Stockholm (Sweden), among others. His sculptures have been praised for their originality, their impeccable technique and their ability to convey emotions.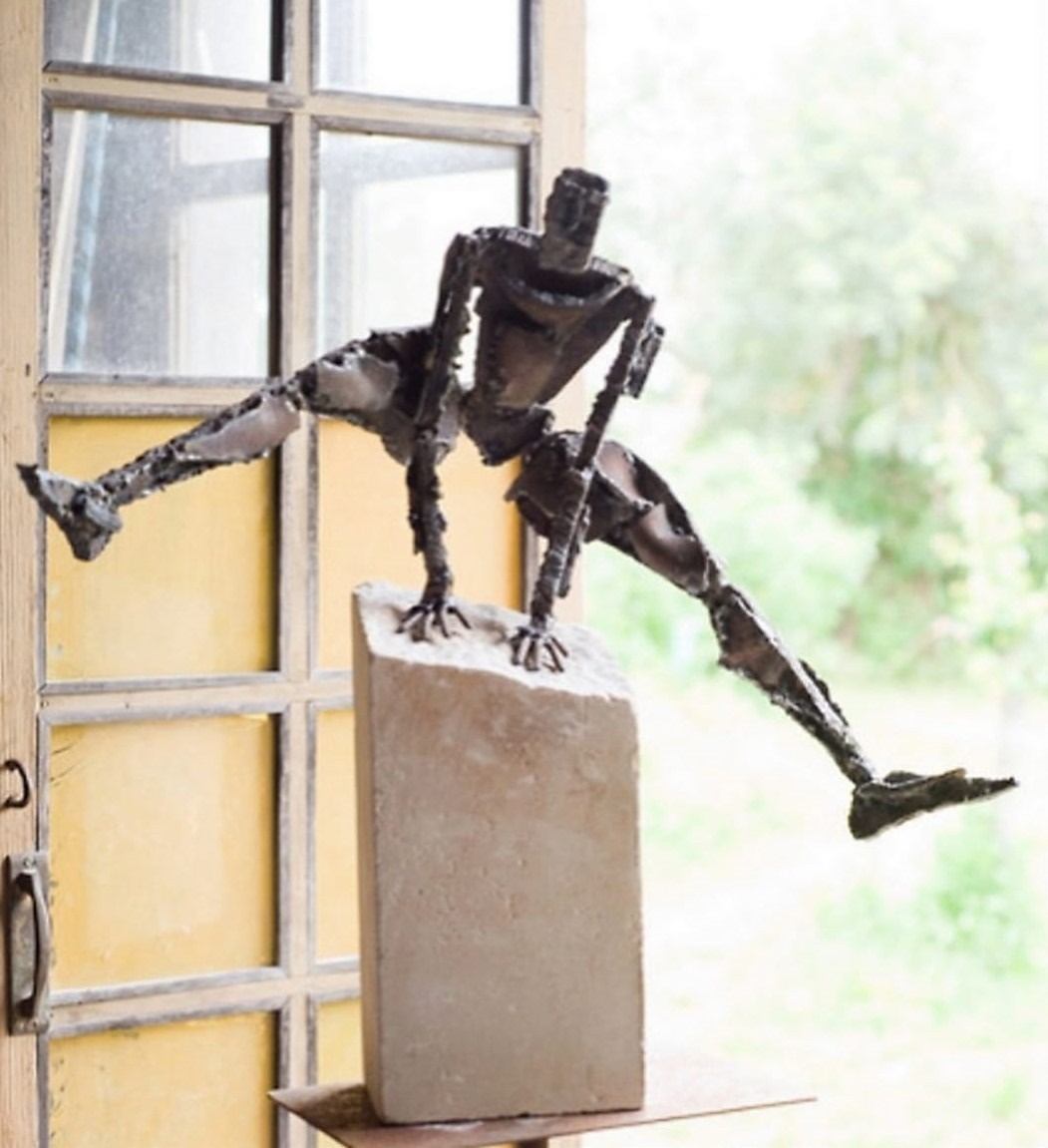 His great artistic career means that, in April 2023, he was named vice president of the Círculo de Bellas Artes. This appointment is recognition of his artistic career, his commitment to the art world and his ability to influence the development of art in his community.
Throughout this year, the artist has been a prominent presence in the 'Drets Humans' exhibitions organized by the 'Art amb B' association in Ceuta and Algeciras, Cádiz, promoting social justice and humanitarian values through art.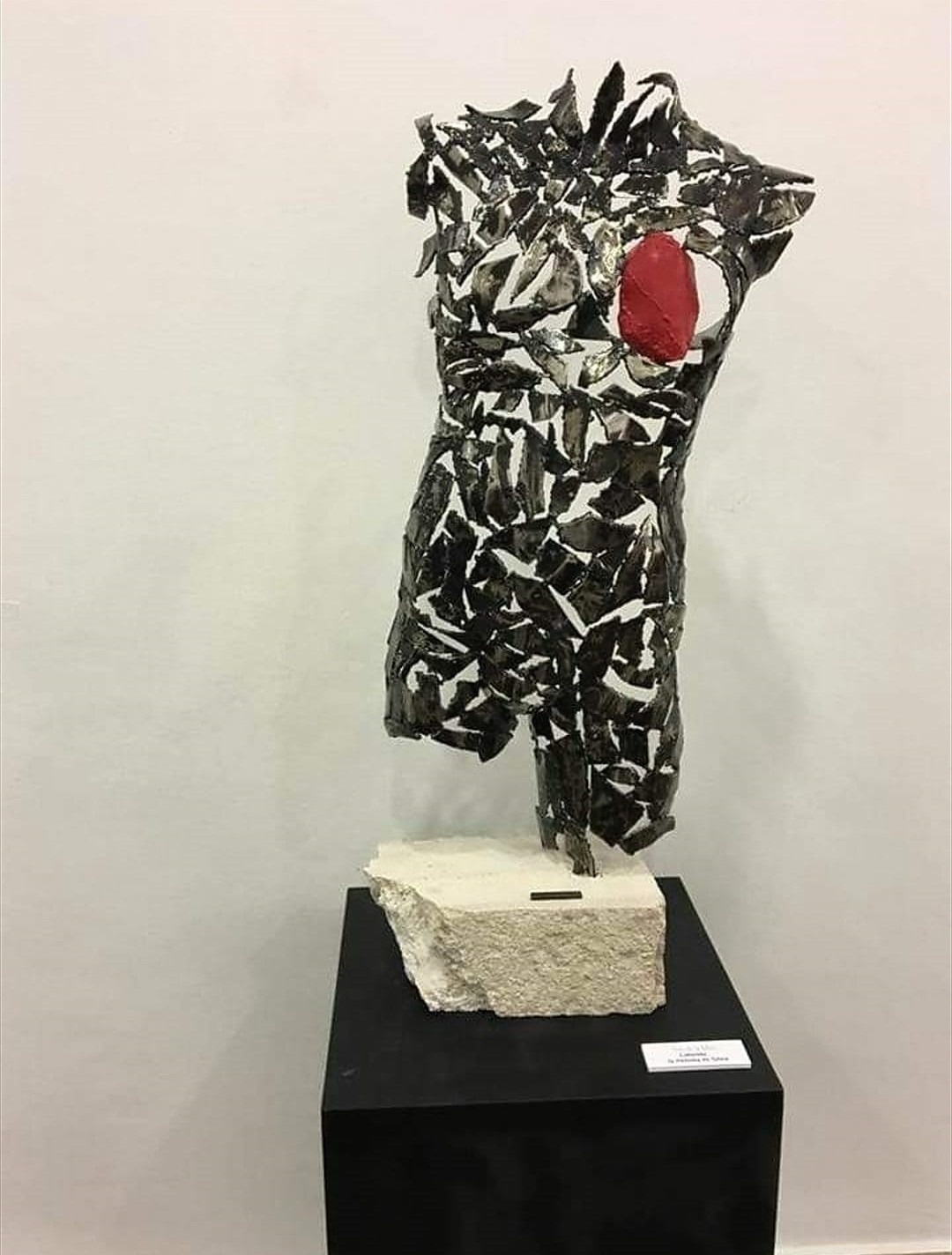 Greta Golis dedicates this poem to the artist, delighting us with these words:
A Flush with Intentions (just one kiss will not cover the mouth)
Provide me with sustenance
the one that cordons my pride,
a puff maybe at the waterline
of all the stupidity that is born to me,
in anger and fury,
In the small hug and the big silence.

Give me distraction
it hits hard, there on the tongue,
in the hair, on the fingers.
Only you, when you smell me, flush
of intentions...
I tell you, yes in that aroma
fear is born and your response
caught up in the illogical dialect
I trick you I quote you I encourage you
to shut my mouth,
to silence my madness
to break and join kisses
so many times that you cure my arrogance
of my tired word.


Greta Golis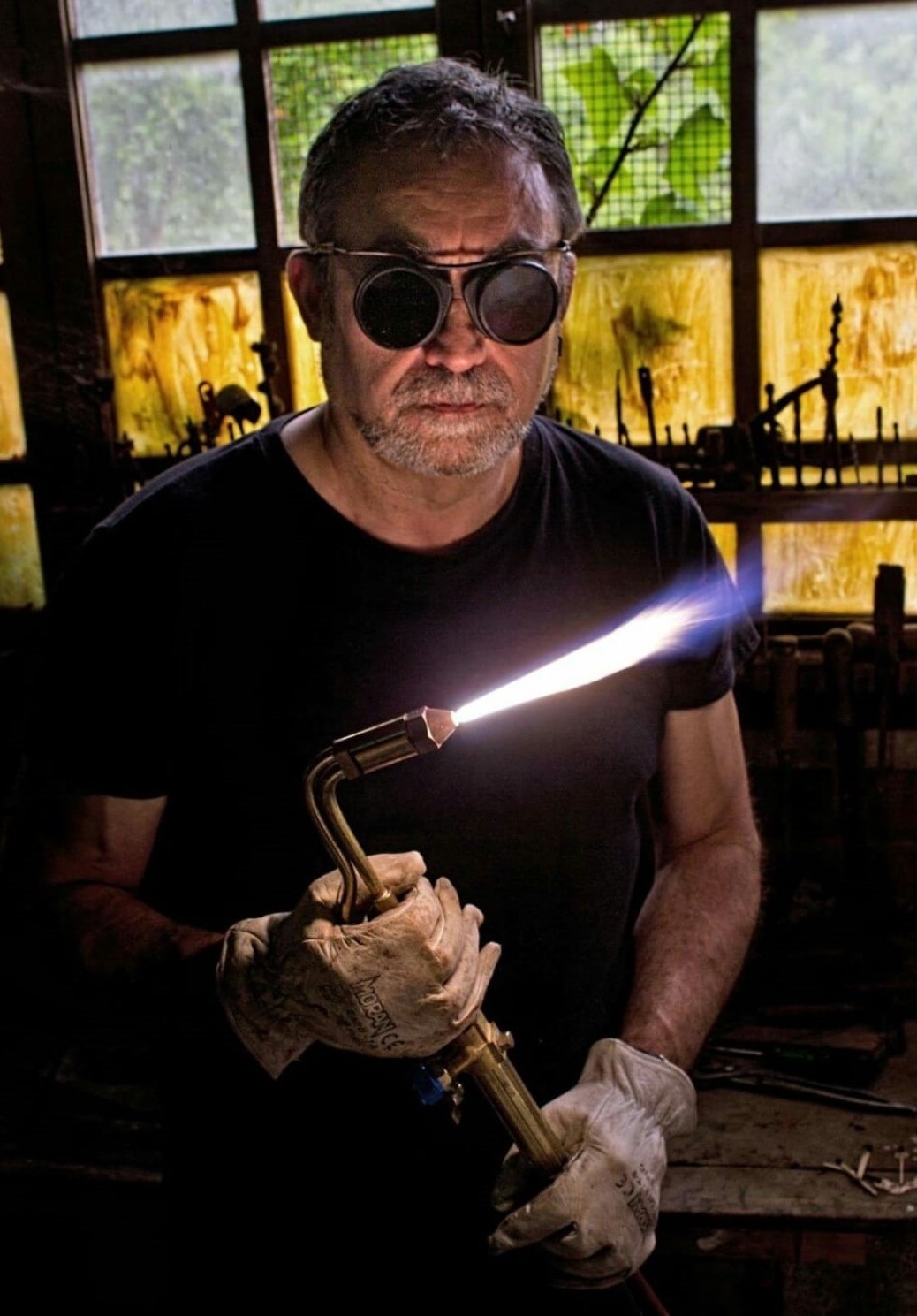 Now you can discover a part of Toni de la Mata in our hotel in Inmood Aucanada. In our lobby are some of his works that convey the essence and artistic beauty of our beloved author. We invite you to come and explore his sculptures, where you can immerse yourself in his artistic world and appreciate his mastery of metal.